Details

Home > NEWS > Industry News > Details
New Effervescent Tablet Tube Filling Machine
Published:2023-02-23
Author:
Sources:
Views:130
New Effervescent Tablet Tube Filling Machine
With the making and implementation of the new national epidemic prevention policy, everyone has become the first person responsible for their own health. At this time, protecting the body and improving immunity have become an urgent need for everyone. Vitamin C effervescent tablets and other products that help to enhance human immunity have become popular in the market. Many source manufacturers' products are in short supply. The original semi-automatic production method can no longer meet the new market demand. The market urgently needs a machine that can automatically pack effervescent tablets at high speed. Guangdong Rich Packing Machinery* Co., Ltd. has developed a fully automatic tube packaging machine GZJ-40 to meet the market demand.
Its main function is to automatically pack large round or square tablets into tubes, which is suitable for the packaging of food and daily chemical products such as effervescent tablets, chewing gum, disinfection tablets, soft water salt, etc. The equipment has a high degree of automation and can realize functions such as fully automatic film unscrambling, film falling, film arranging, stacking, film pushing, counting and detection, automatic bottle unscrambling and capping, and is also equipped with automatic waste rejection function, which can automatically find and reject multiple films , The production speed can reach 35 bottles per minute, which meets the requirements of GMP.
Customers can combine it with tablet press, sieving machine, and cartoning machine to form an in-line production according to their own conditions.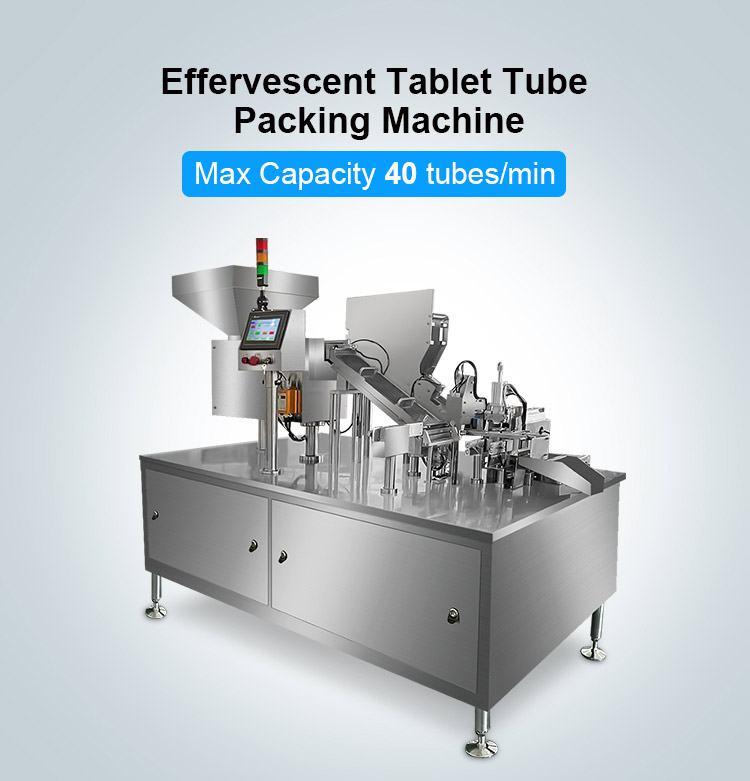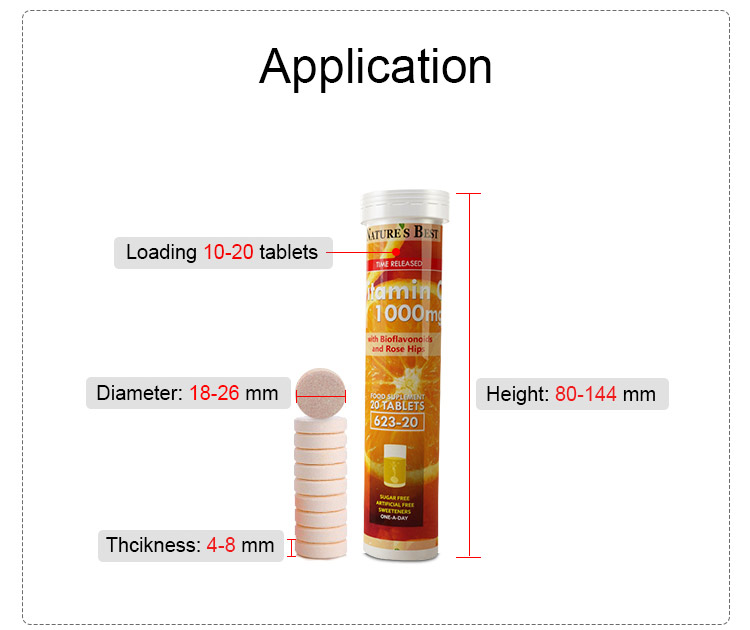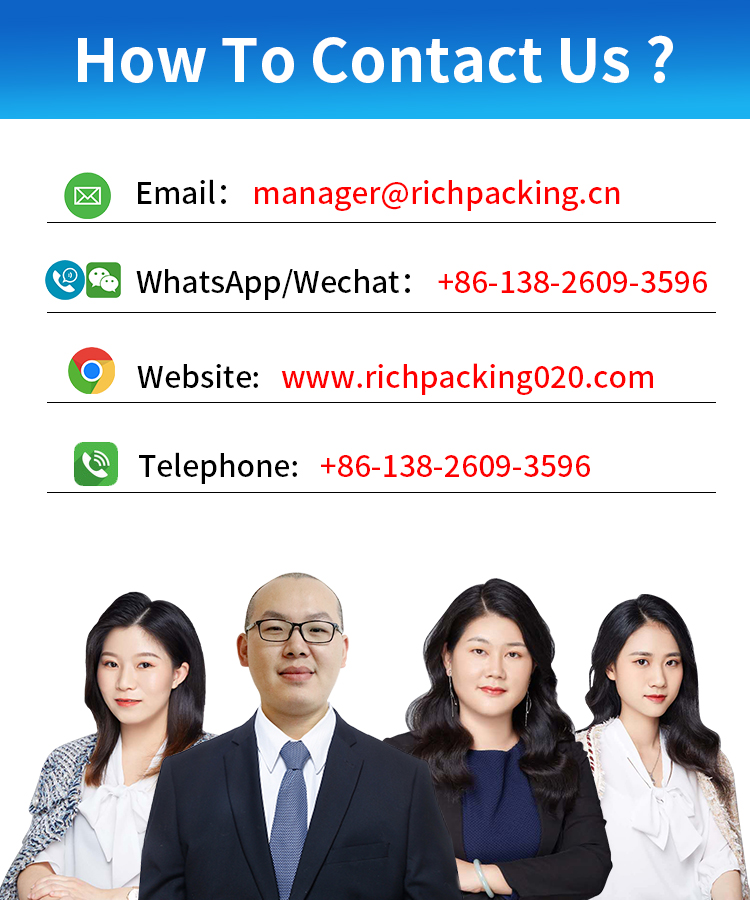 Tags: