Our automated pill blister pack packing machiner can fully automatically feed and pack pills,hard gel capsules or softgel cap,and also can pack e-cigarette,Medical accessories (Dental swab stick inject injection syringe) by manual feeding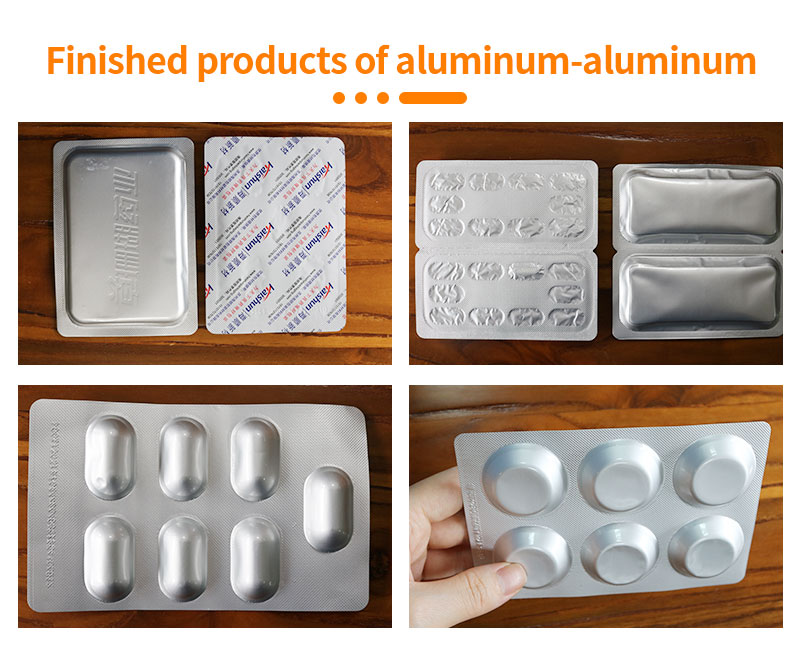 Model of blister pack packing machine

DPP-260R

Production Capacity of blister pack packing machine

18000~236,000 pcs/hour

Max. Shaping Dia. And Depth

250*160*15mm Max. Depth 26mm(custom-made)

Blanking of blister pack packing machine

20~180 blisters/min (aluminum plastic)

20~120 blisters/min (aluminum aluminum)

Power of Main Motor of blister pack packing machine

1.5kW

Total Power of blister pack packing machine

6.0kW

Power supply of blister pack packing machine

380V/220V/50Hz

Standard Travel Range

40~160mm

Standard Plate of blister pack packing machine

80*57mm

Thickness and Width of PVC of blister pack packing machine

260*0.15~0.45mm

Thickness and Width of PTP

260*0.02~0.03mm

Dialyzing Paper of blister pack packing machine

50~100g*260mm

Vacuum of blister pack packing machine

0.4MPa-0.6MPa

gas consumption of blister pack packing machine

≥0.2m3/min

Noise of blister pack packing machine

<75dBA

Mold Cooling of blister pack packing machine

Runing water or circulating water

Weight of blister pack packing machine

Net weight 2600kg

Overall Size of blister pack packing machine

3500*740*1680 mm(L*W*H)
More details welcome click me or Follow the picture below to find the corresponding button and click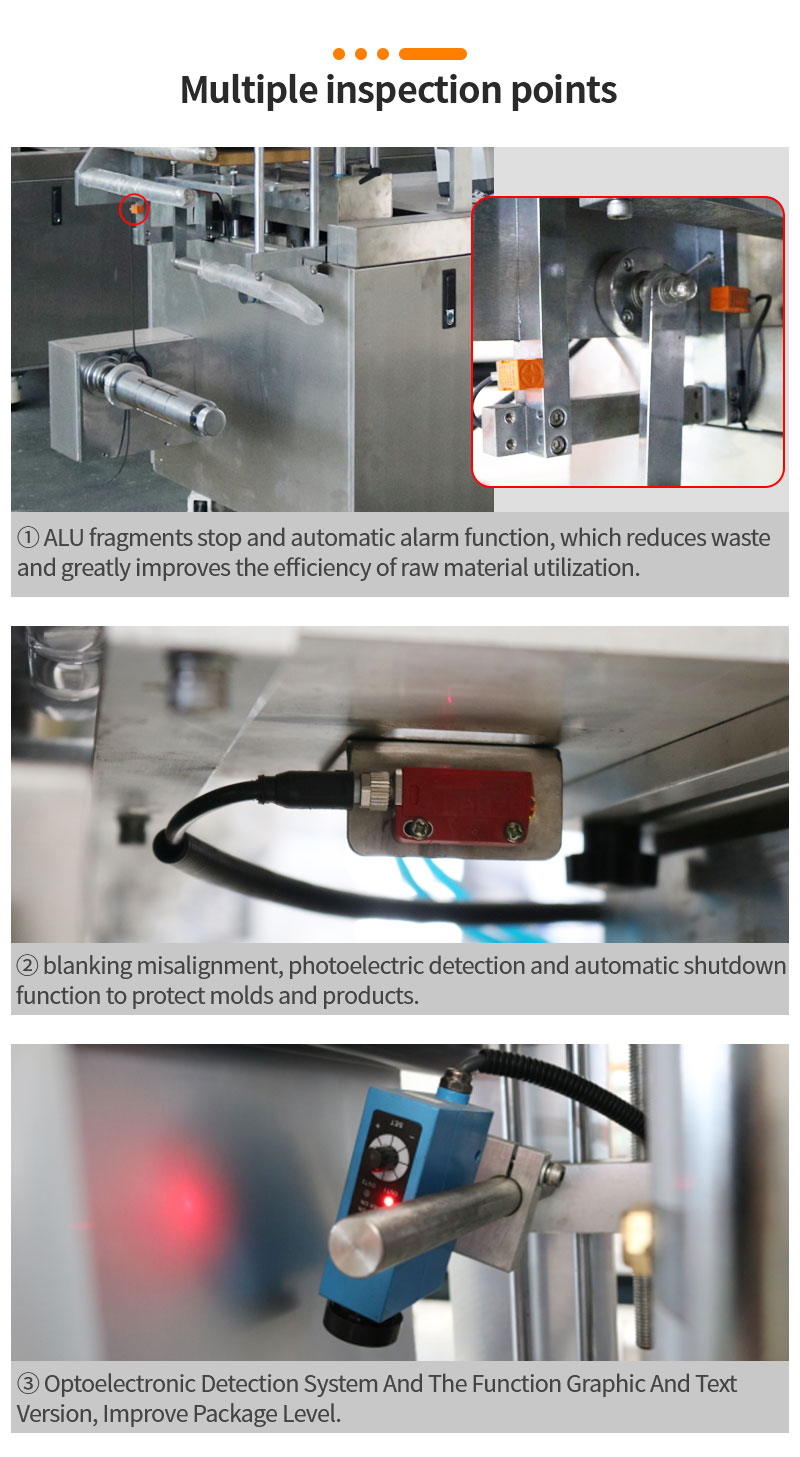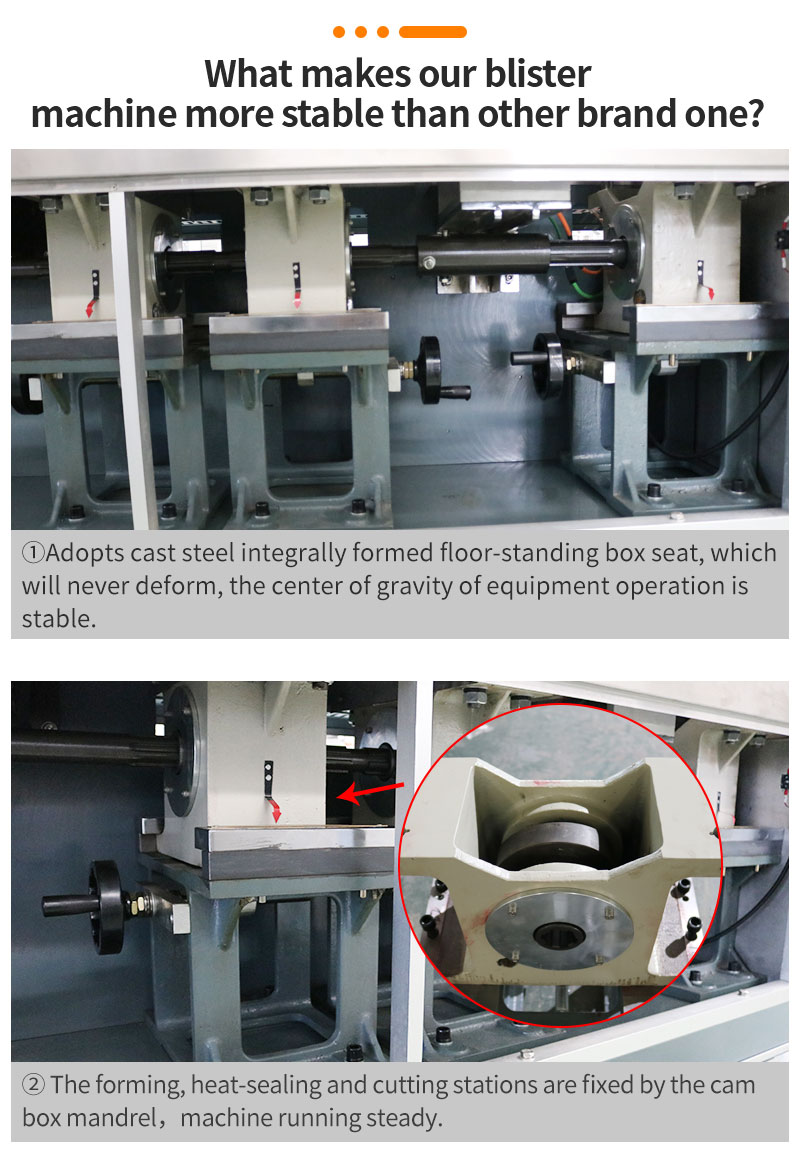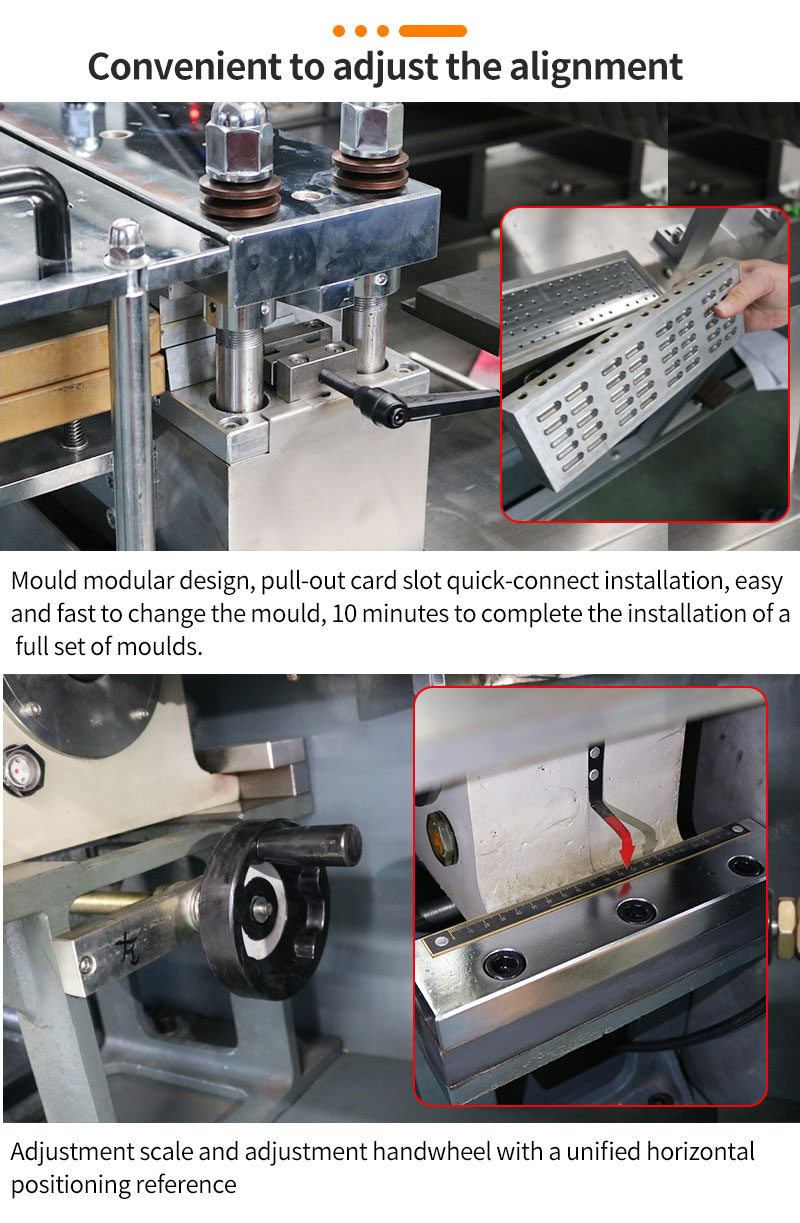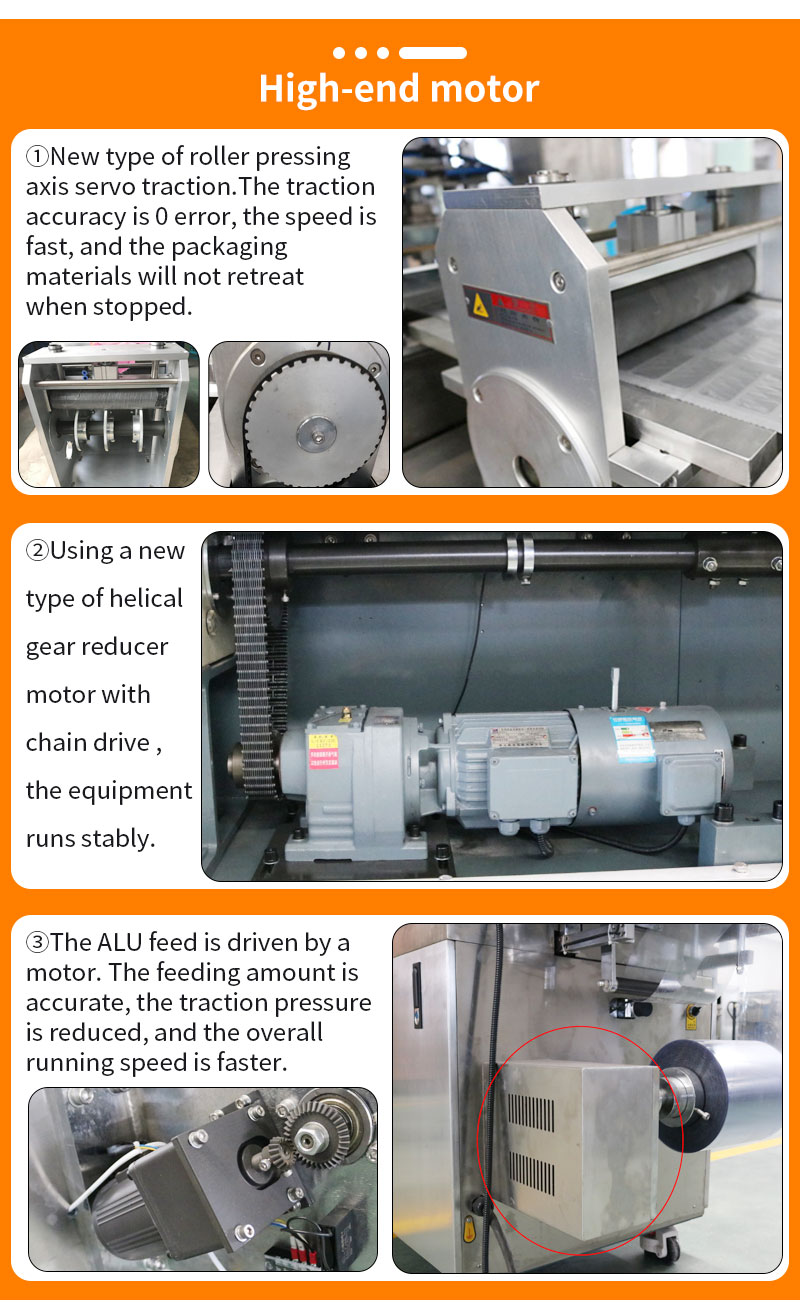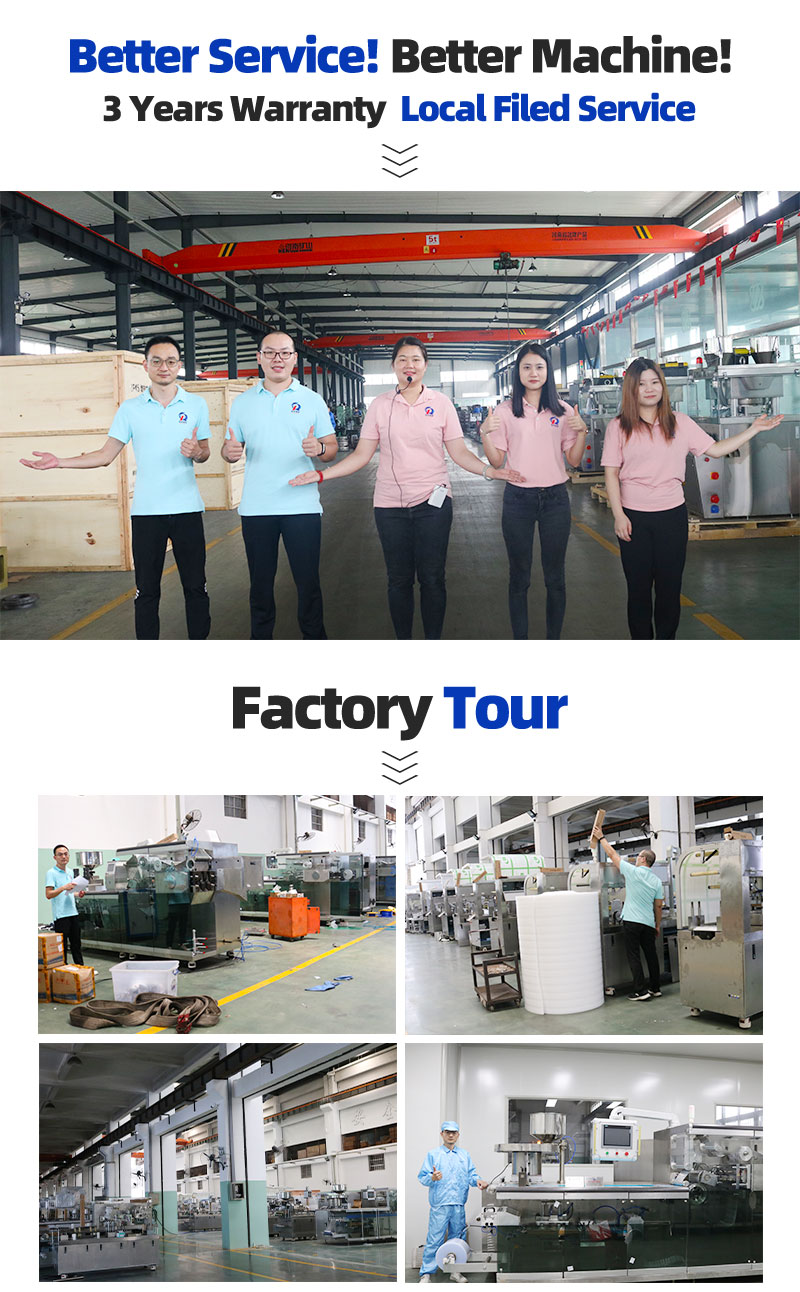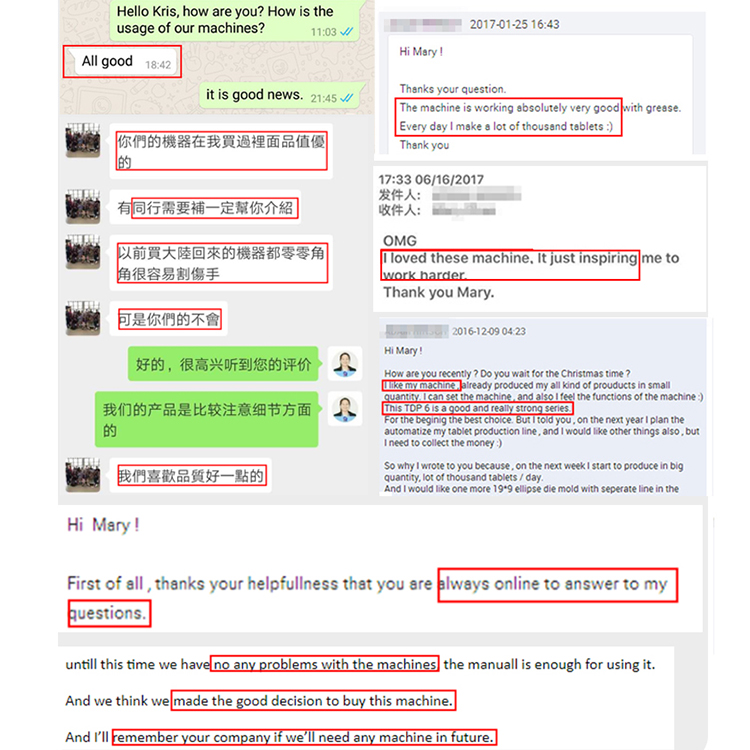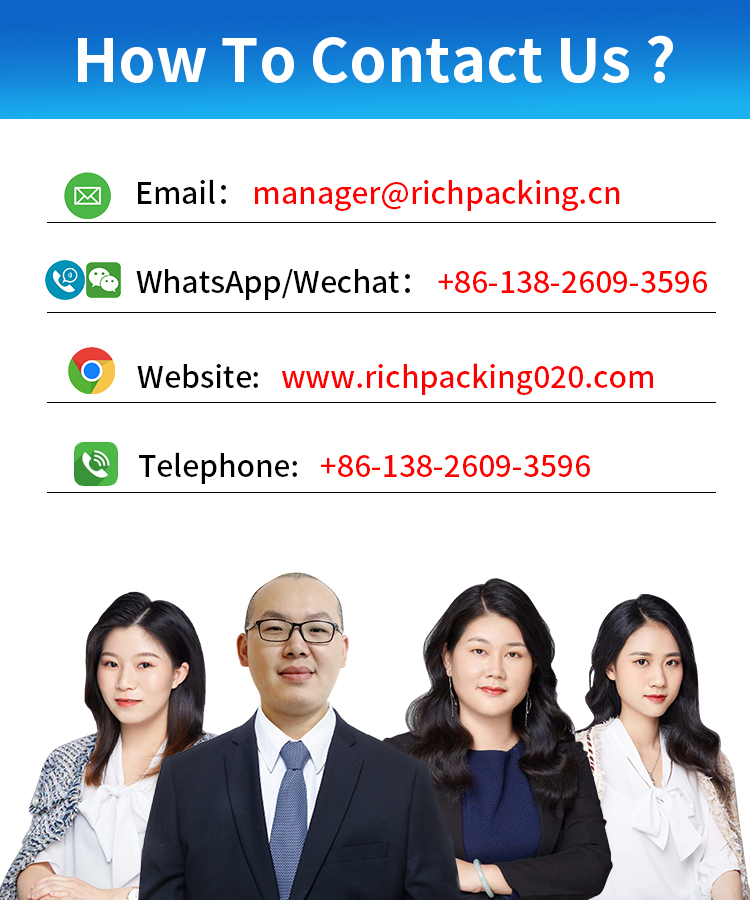 1. Newly designed servo motor press roller shaft traction, the traction will not have errors, the speed is fast and stable, and the packaging materials may retreat when the machine is stopped.
2. The cams of each station are all made of cast steel integrally formed floor box seat, which has large bearing capacity, will not be deformed, and the equipment runs stably.
3.ALU scrap stop and automatic alarm, reduce waste and greatly improve the efficiency of raw material utilization.