Zp-17 Pharmaceutical Automatic Rotary Tablet Press Machine
After-sales

Engineers Available To Service Machinery Overseas

Model

ZP-17

ZP-17D

ZP-29D

For

Press Round, Special Shaped, Ring, Double Color Tablets

Pcs/Hour

35,000

37,800

75,000

Max. Diameter/mm

18

40

24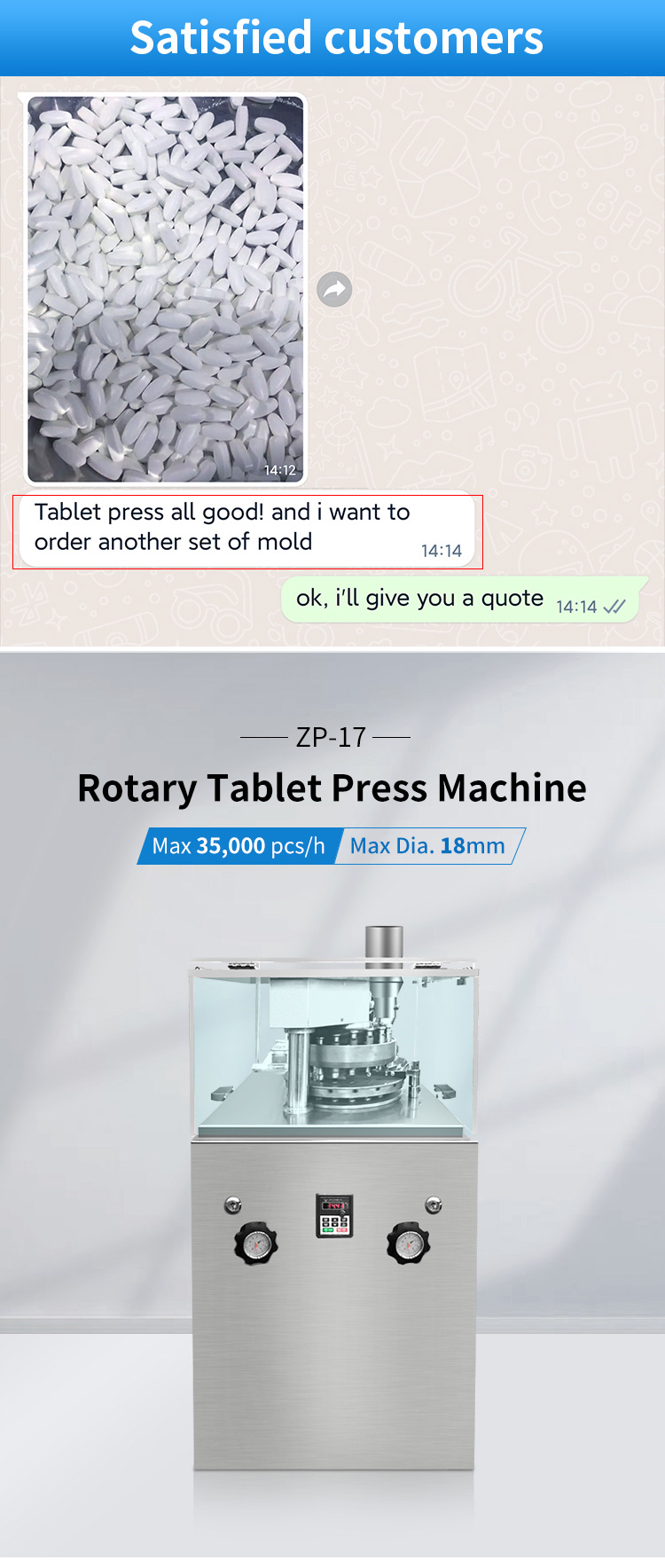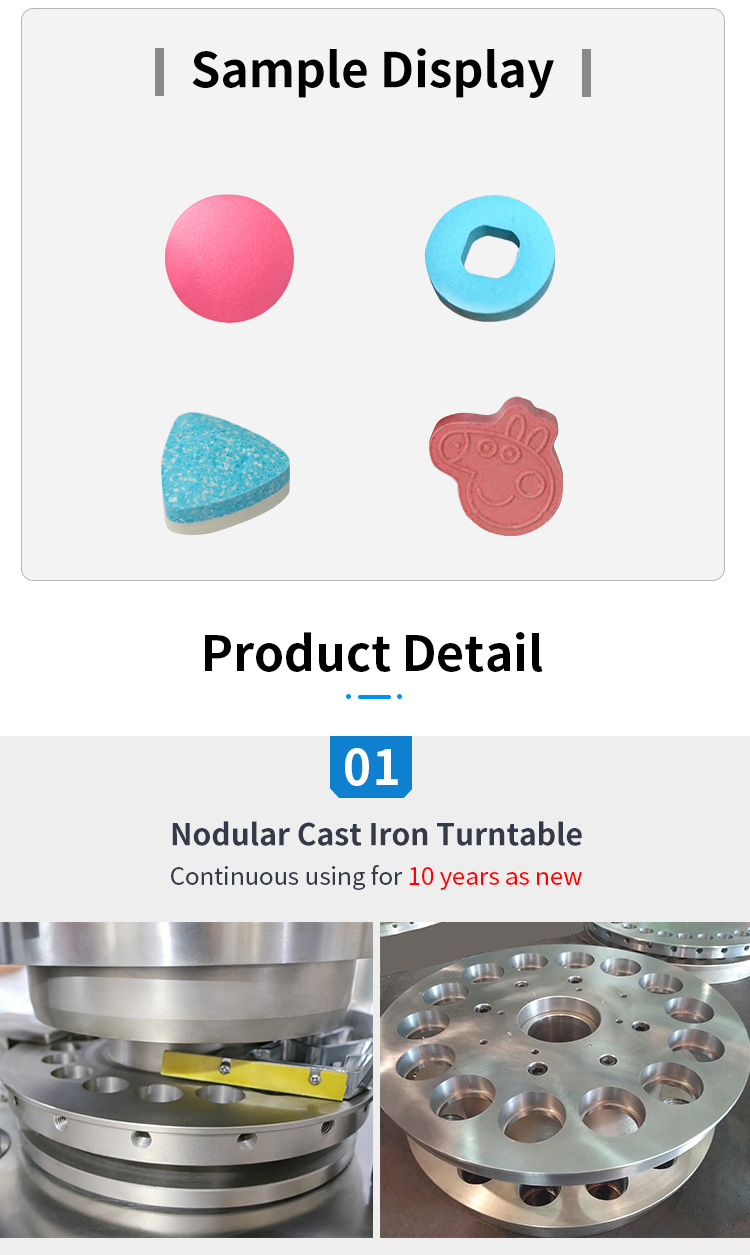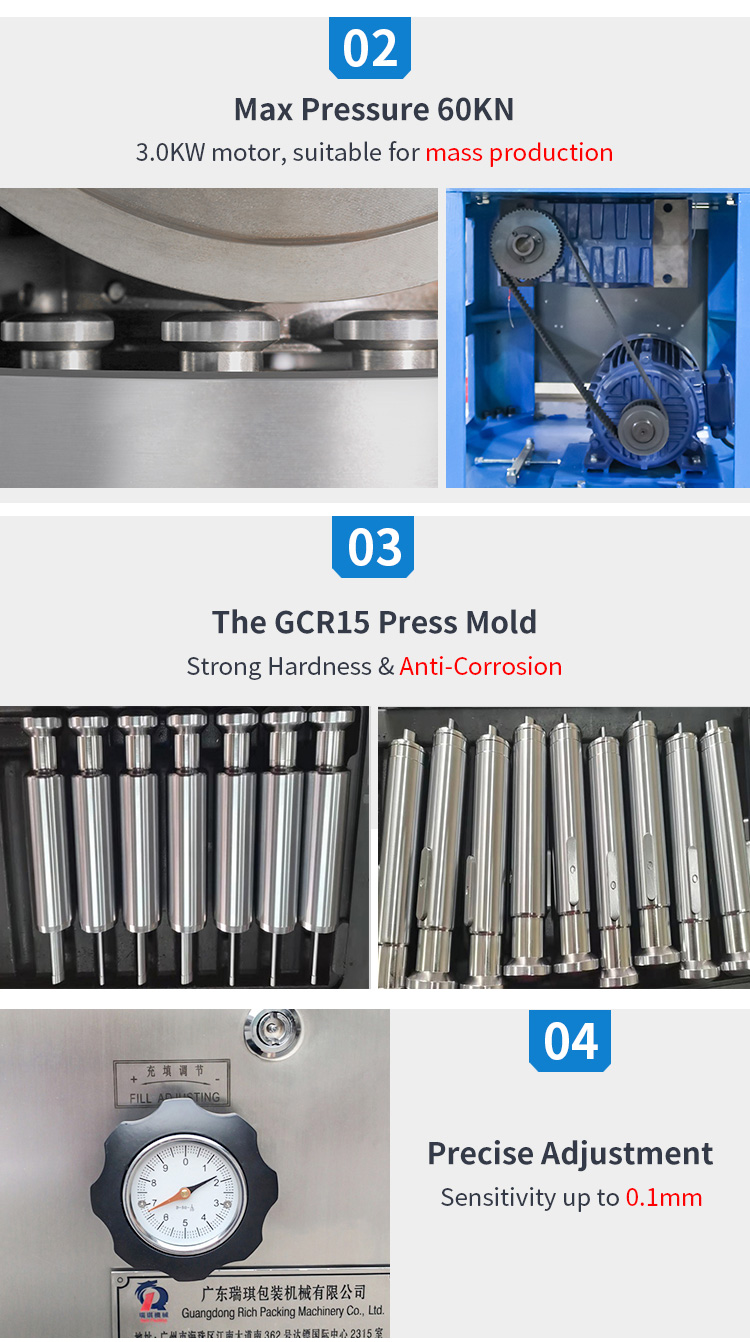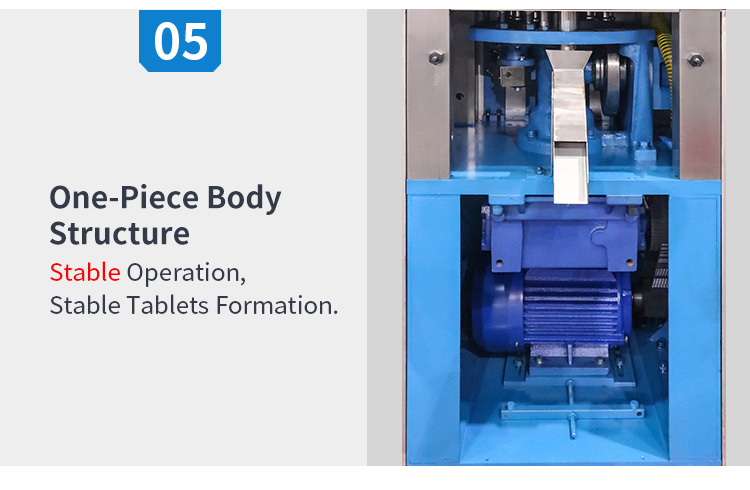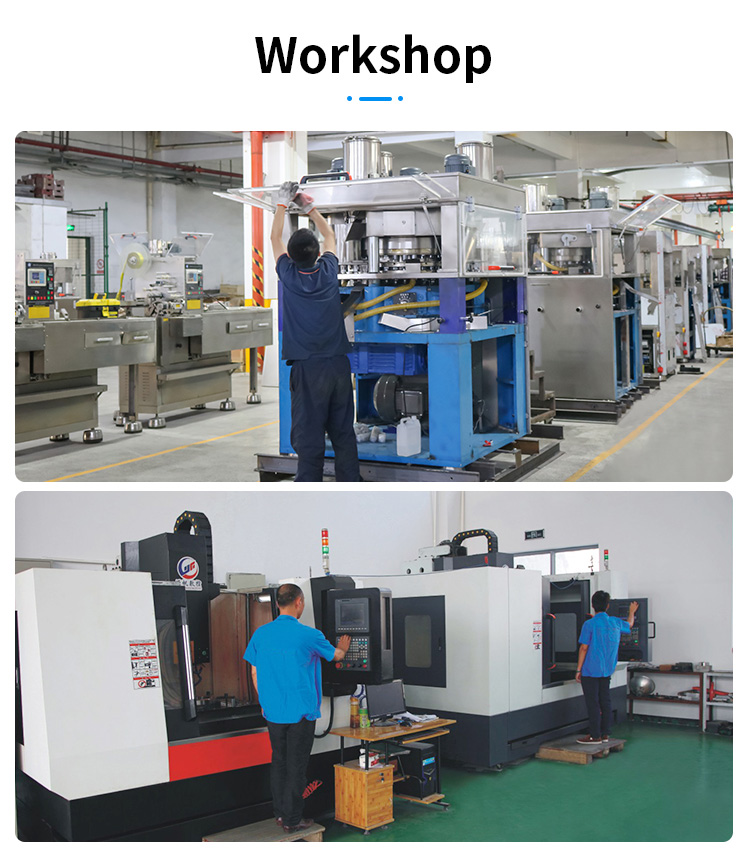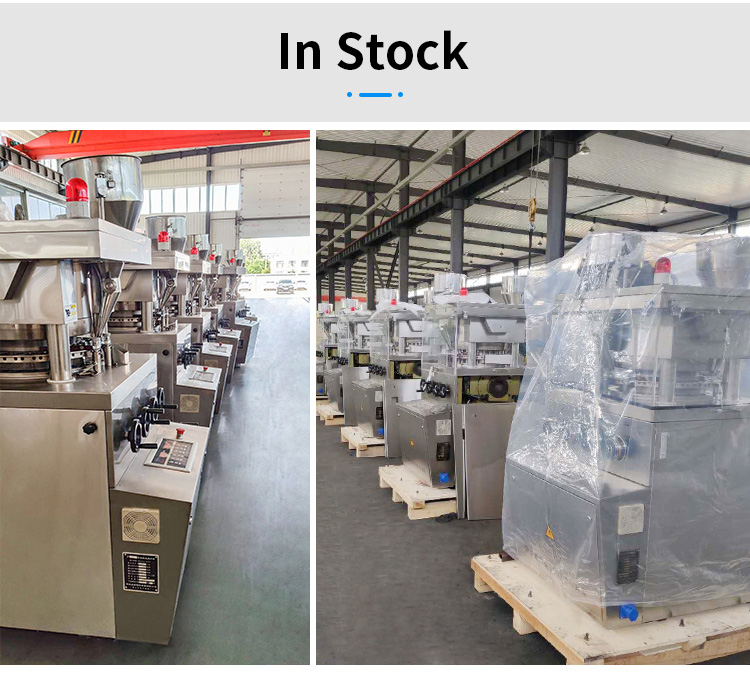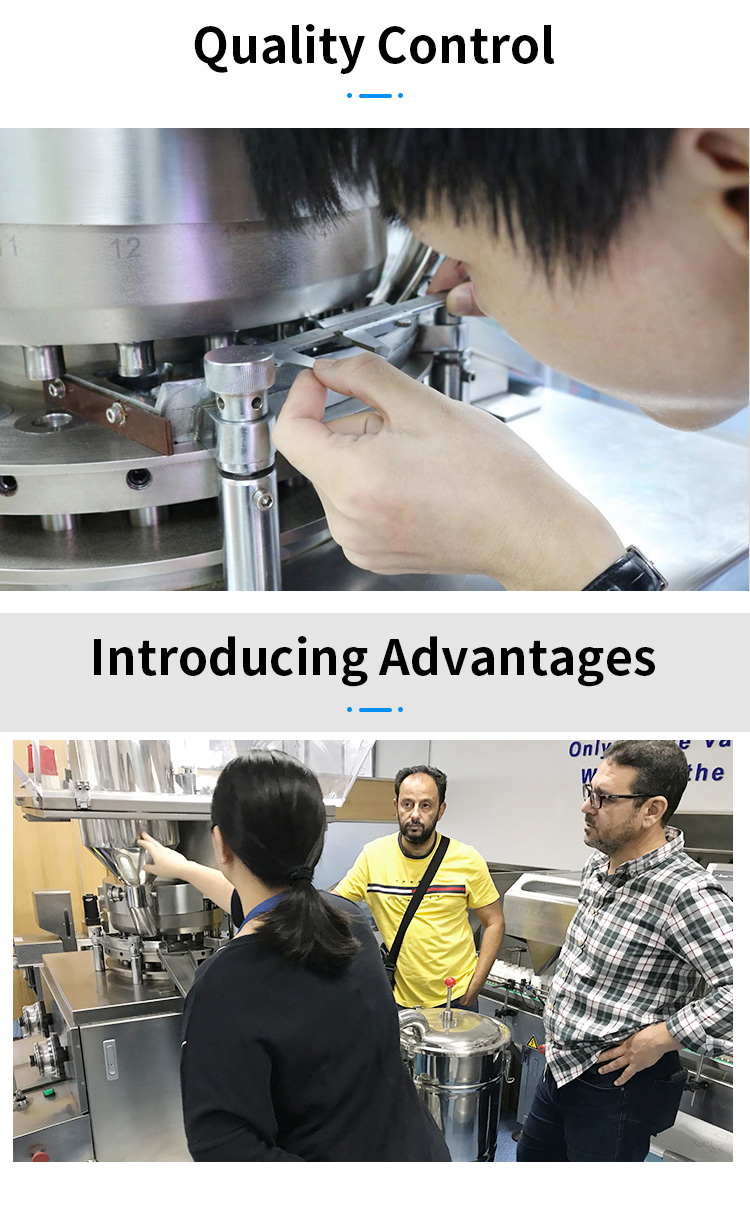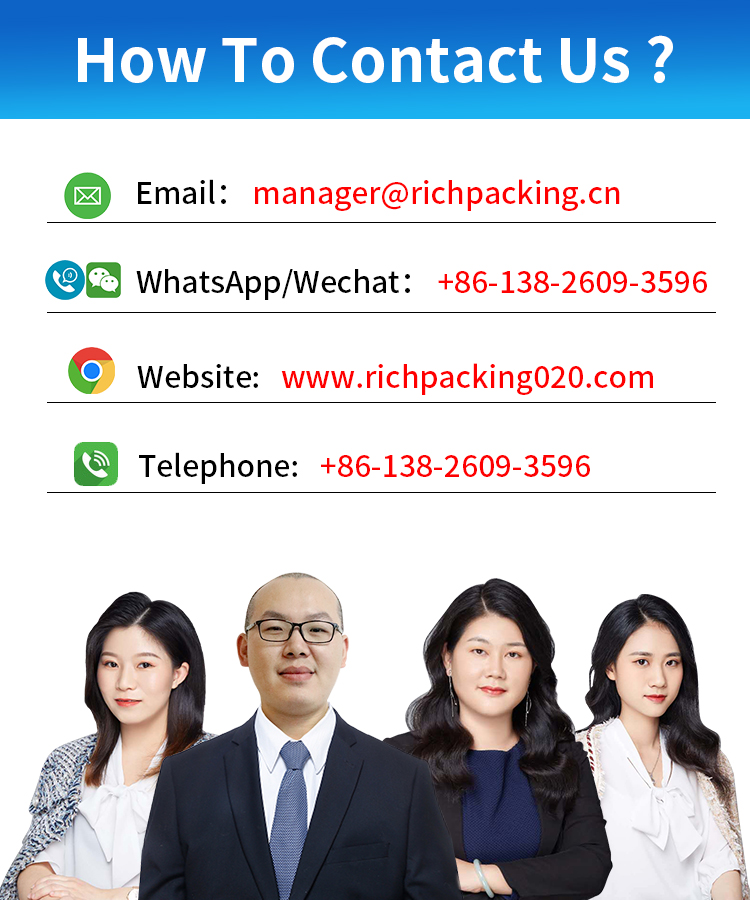 Pharmaceutical rotary tablet press is a new structured particle tablet press developed by Guangdong Richpacking. It is high pressure, easy to maintain and operate. The full-automatic particle rotary tablet press is suitable for food, chemical industry and pharmaceutical industry. The intelligent tablet press has stable tablet weight and sensitive adjustment. The medium-sized tablet press has high precision and keeps stable operation.
The multi impact rotary tablet press can press tablets, tablets, food, calcium tablets and pharmaceuticals. The stainless steel rotary tablet press has precise digital display adjustment function, filling attempt and silicon chip adjustment digital display, making daily operation and adjustment more accurate and convenient. The rotary table of the machine is made of nodular cast iron qt500 high-quality solid bar, which is heat-resistant, wear-resistant, firm, and has good performance stability.
The tablet pressing and multi stamping machine has good dust removal effect (from the design of double dust suction ports and six air suction ports on both sides of the machine itself). The material of the powder automatic tablet press is environmental friendly. The base of its working platform is made of POM industrial plastic (i.e. saigang material). Its material has high strength and light weight, and has good comprehensive performance and high friction resistance. Therefore, the equipment has good operation stability in the production process, and the machine can be produced continuously for 24 hours.