Introduction
16 lane Electronic Automatic Tablet Capsules Counting machine can pack all kinds of 3-25mm tablets and capsules (transparent or opaque hard capsules, soft capsules, pills, etc.) .Meet the requirements of GMP, suitable for scientific research institutions, hospitals, small and medium-sized pharmaceutical factories, health products factory production packaging
| | |
| --- | --- |
| Production capacity | 20~120 bottles/min |
| accuracy rate | >99.8% |
| Applicable target | #000-5 capsule, soft capsule, 3-25mm tablet,shaped,sugarcoated tablet and pills |
| Filling range | 1-9999 grains (tablets) adjustable |
| Applicable bottle type | 10-500ml round, square bottle |
| voltage | 380/220V 50Hz or Customized |
| power | 1.2KW |
| pressure | 0.6Mpa |
| gas consumption | 36~45L/min |
| weight | 550kg |
| Outline dim.(mm) | 1400×1650×1650mm |
| | | | |
| --- | --- | --- | --- |
| Number | item | Qty. | Manufacturer |
| 1 | Motor | 1 | Taiwan TQG |
| 2 | Counting photoelectric head | 1 | Taiwan |
| 3 | Bottle photoelectric eye | 1 | Panasonic |
| 4 | Button | 1 | Schneider |
| 5 | Touch screen | 1 | Siemens |
| 6 | CPU | 1 | ST |
| 7 | Power | 1 | Schneider |
| 8 | Pneumatic elements | 1 | Shanghai |
| 9 | earth leakage protection | 1 | Schneider |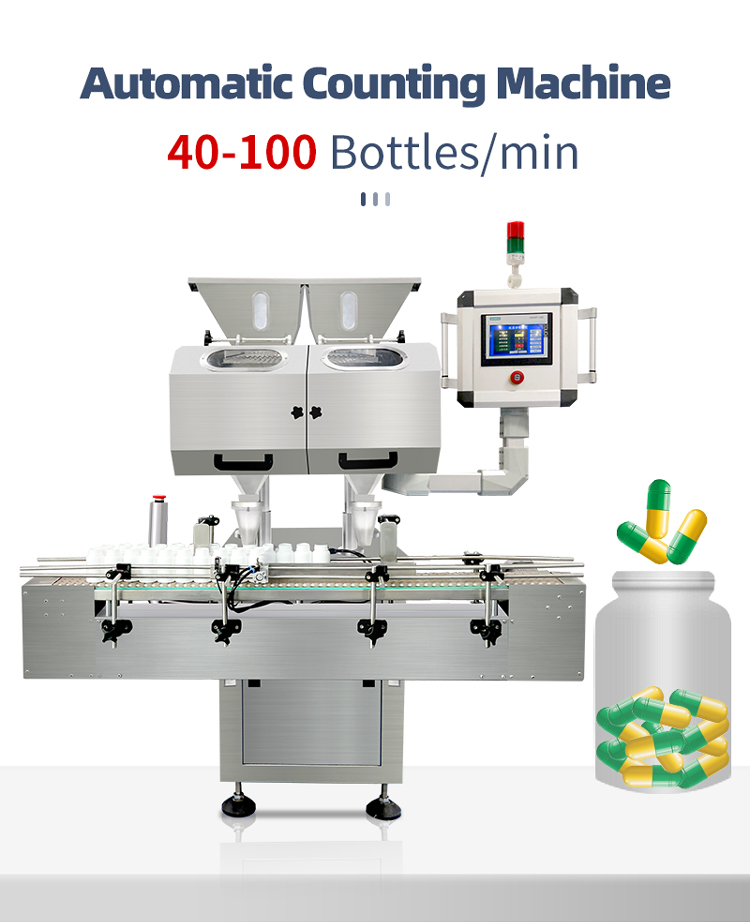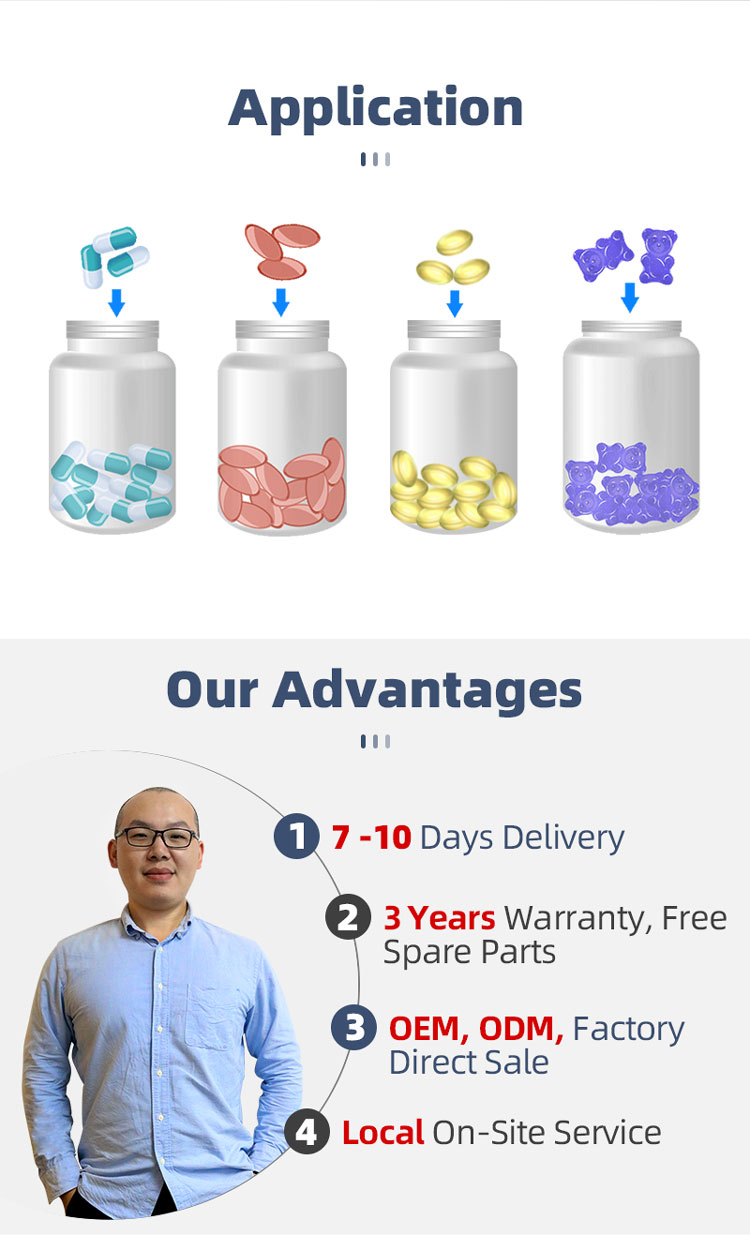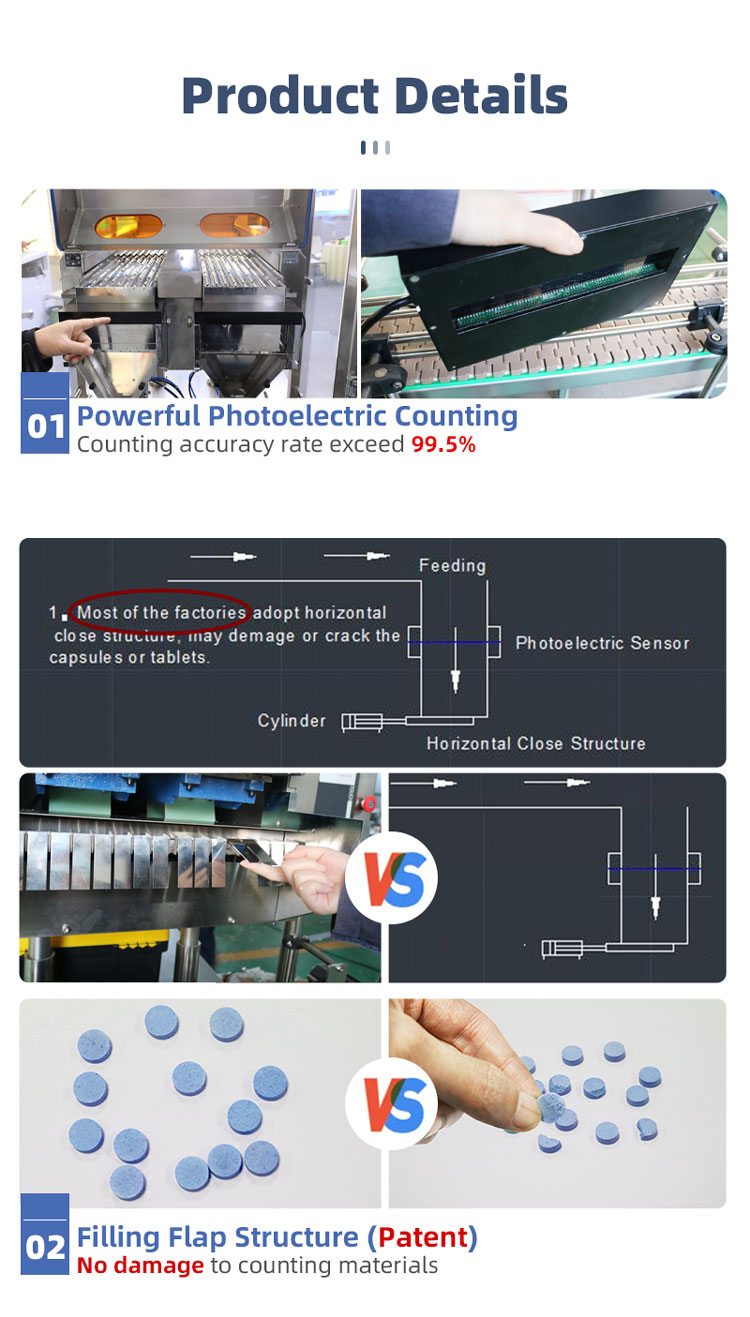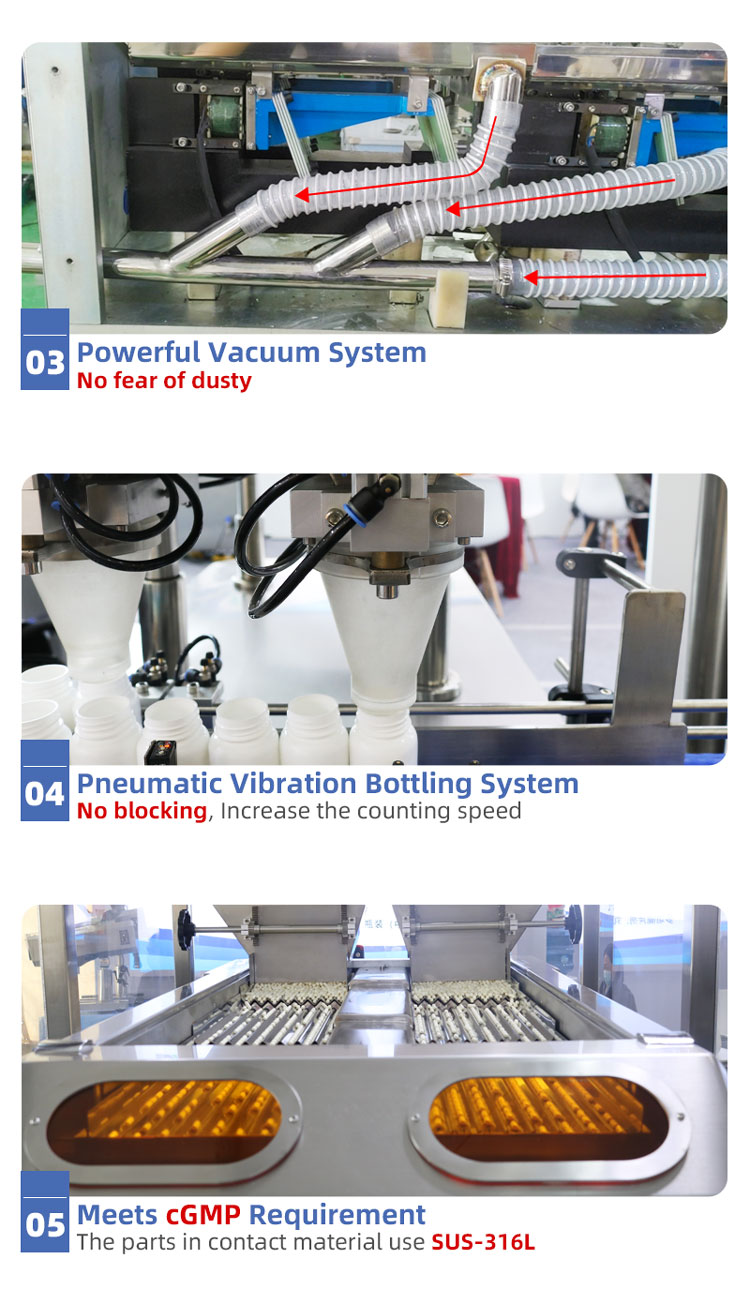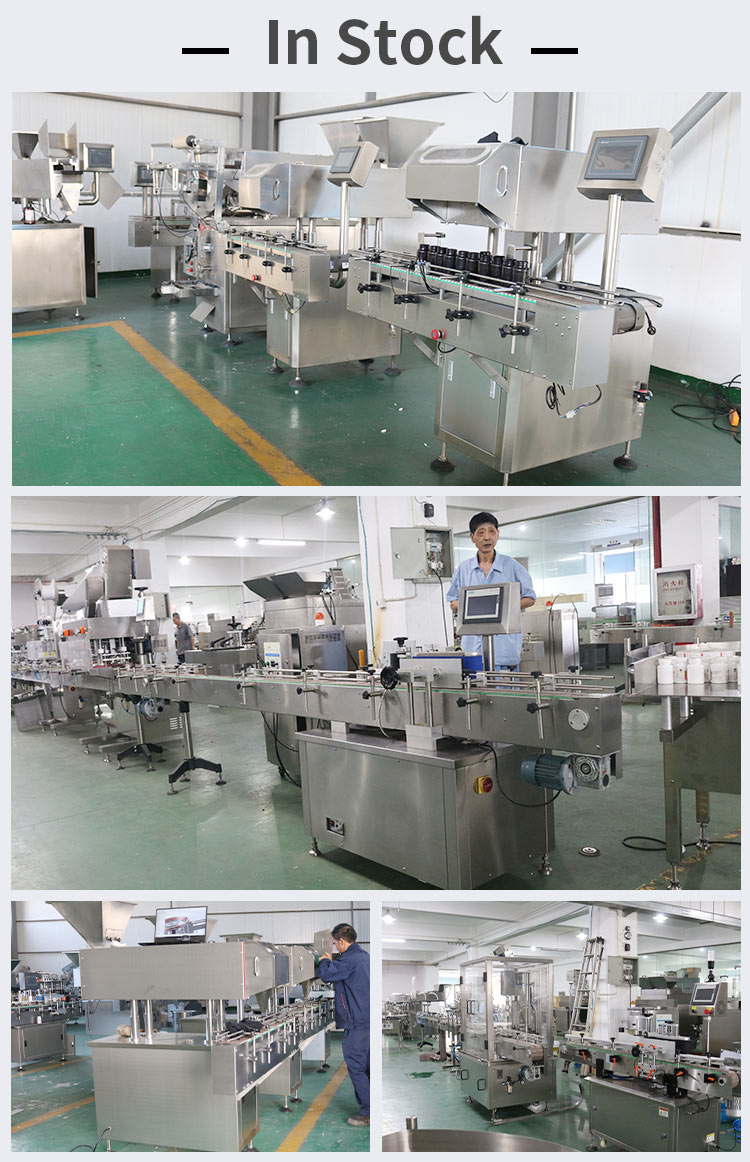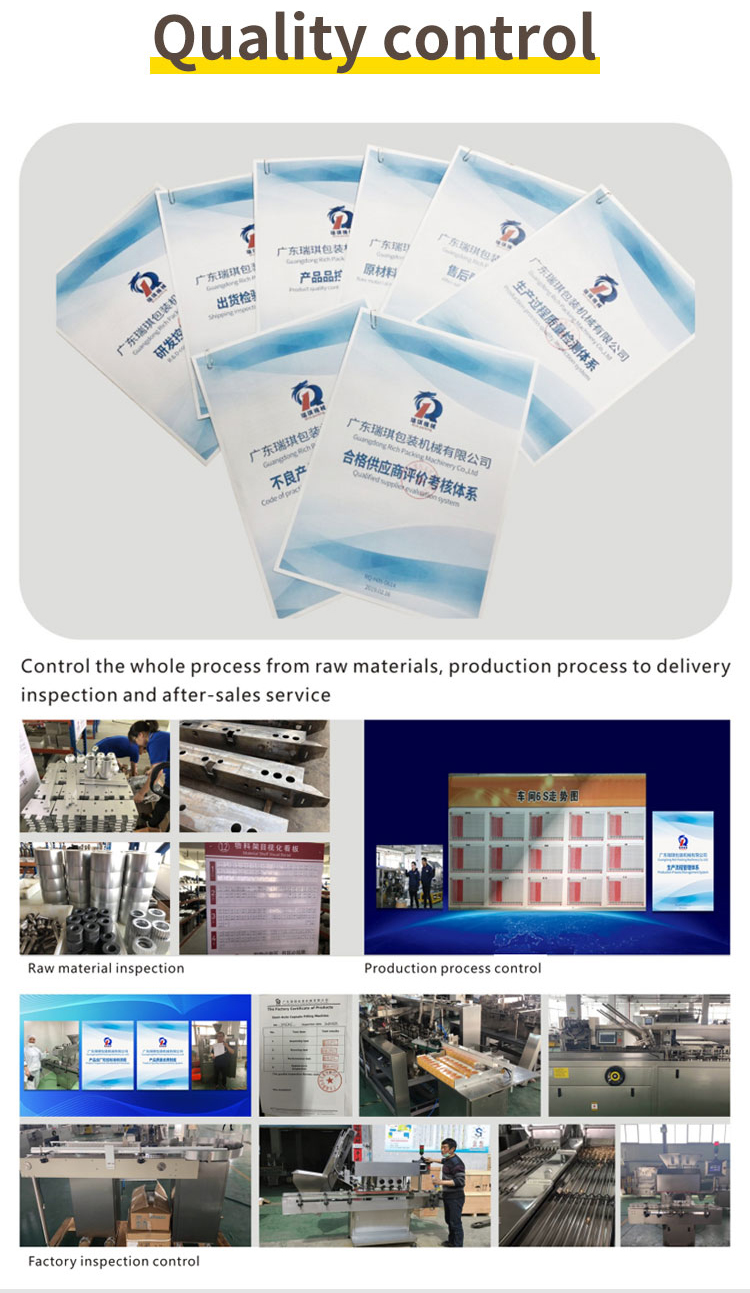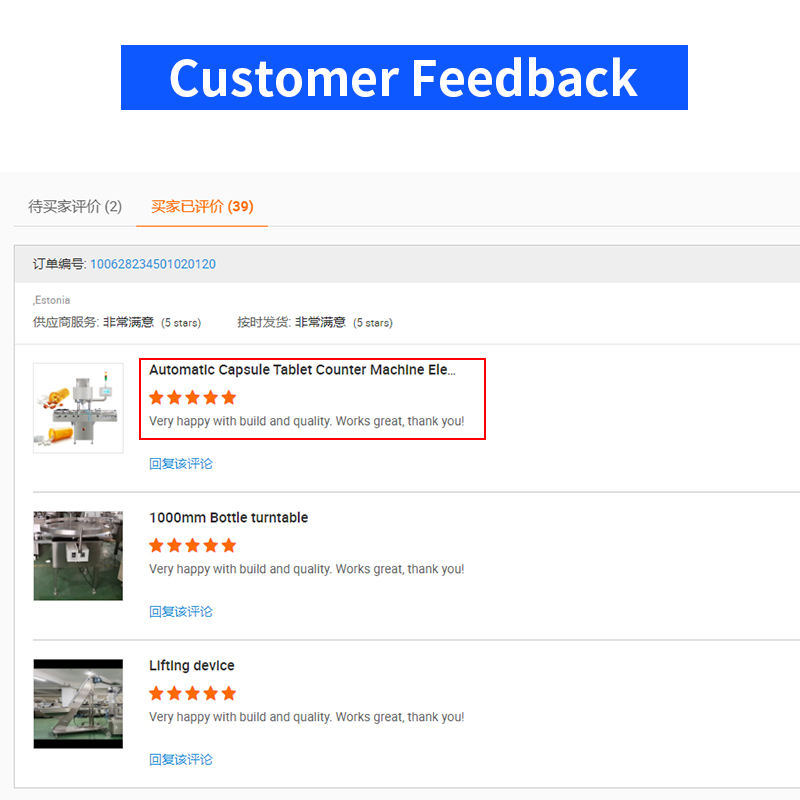 1、High accuracy.The accuracy rate of several canned grains is more than 99.8%, which is higher than the industry standard.
2、The flip-flop subassembly mechanism obtains the national patent, does not damage the material when opening and closing.
3、Good stability.Using the electronic counting technology of high dust resistance, it can still operate normally in high dust environment.
4、Strong compatibility, wide scope of application.All kinds of tablets, capsules (transparent or opaque hard capsules, soft capsules, pills, etc.) can be counted and canned.
5、Multistage vibration design.Large size, irregular, high viscosity materials can be effectively separated, accurate count.
6、 High intelligence.With the bottle, materials, all kinds of online fault monitoring function, and automatic alarm.
7、 High integration.Can be based on the size of the customer site, output, front and back of the process line control, improve efficiency, save labor.
8、Hanging touch screen.Various angles can be adjusted, easy to operate
9、low running cost .High cost-performance products, low cost of use and maintenance, the original machine configuration for one year of easy-to-wear parts.
10、For easy clogging and special feeding varieties can be customized according to actual needs.(optional)
11、New pneumatic discharge.Continuous counting,adopt the cylinder control system to discharging, the speed is increased by 50%, which is faster than the same model of other manufacturers
12、Double-door enclosed protective cover with Tempered glass window.Low noise during operation and good dustproof effect.And you can check the machine's blanking process, if there is a fault, you can adjust it in time.
13、Double protection emergency stop switch.During operation, both the left and right emergency stop switches are available for easy operation
14、Transparent operating window.
1)Can observe the working conditions of the machine at any time, find problems and adjust in time
2)Easy to disassemble and clean
15、The contact part with the material is made of stainless steel 316