ZP 17D Automatic Lab Scale Rotary Tablet Press Machine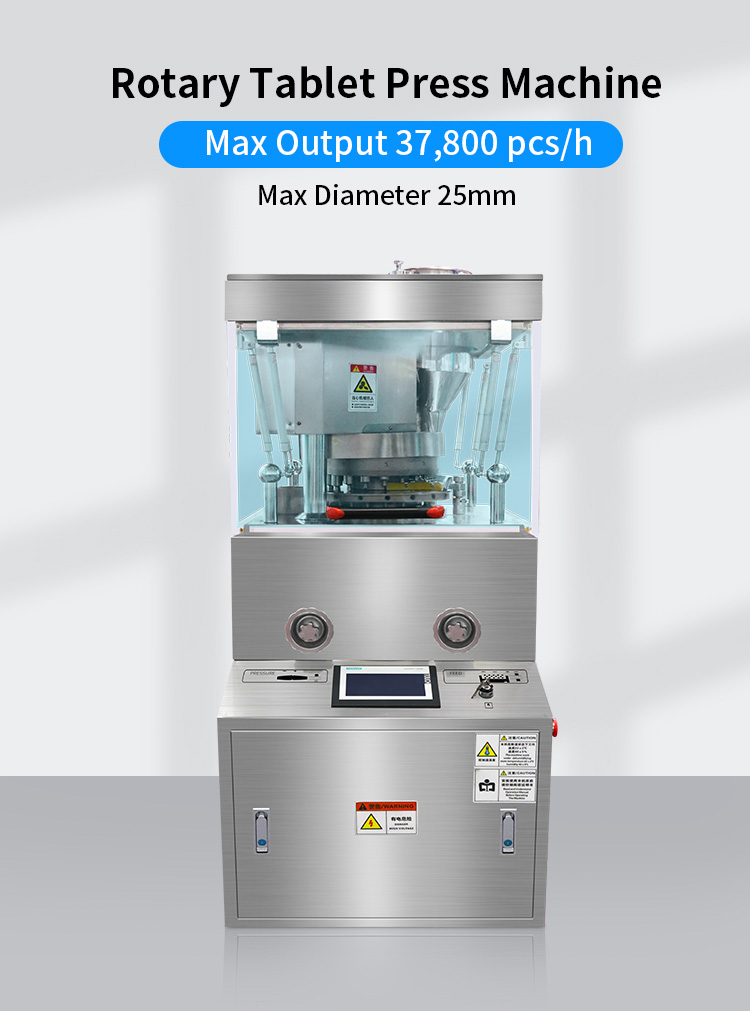 Model

ZP11D

ZP15D

ZP17D

ZP19D

ZP21D

Dies No.

11

15

17

19

21

Max. Pressure

100kn

80 kn

60 kn

60 kn

60

Max. Dia. of Tablet

40mm

25 mm

20 mm

13 mm

12 mm

Max. Depth of Filling

28 mm

15 mm

15 mm

15 mm

15 mm

Max.Thickness of Tablet

10 mm

6 mm

6 mm

6 mm

6 mm

Rotary Speed

20r/min

30 r/min

30 r/min

30 r/min

30 r/min

Max. Production Capacity

13200 pc/h

27000 pc/h

30600 pc/h

34200 pc/h

37800 pc/h

Power

3.0kw

voltage

220v/380v

Size

890*650*1680mm

Weight

1000kg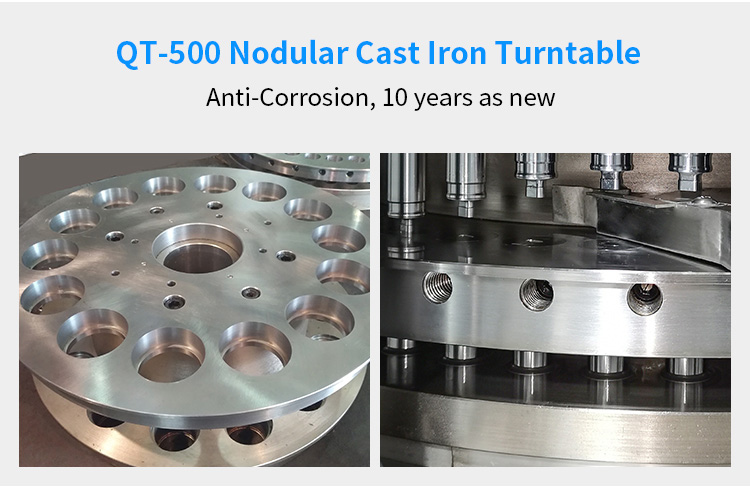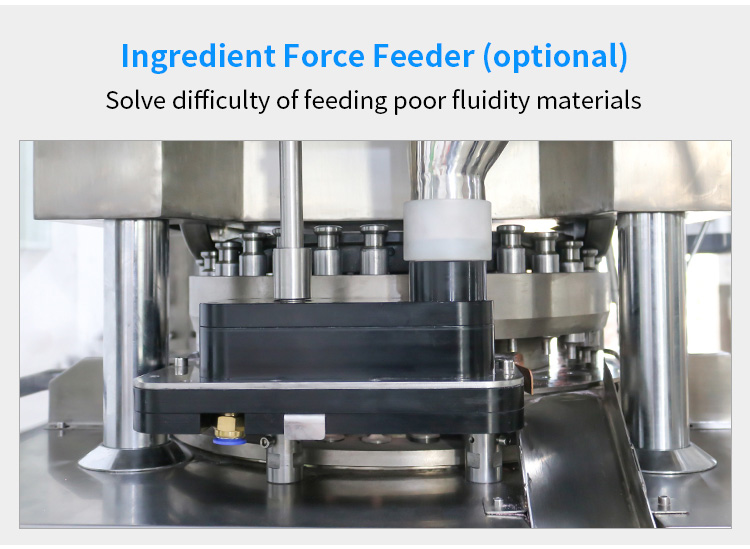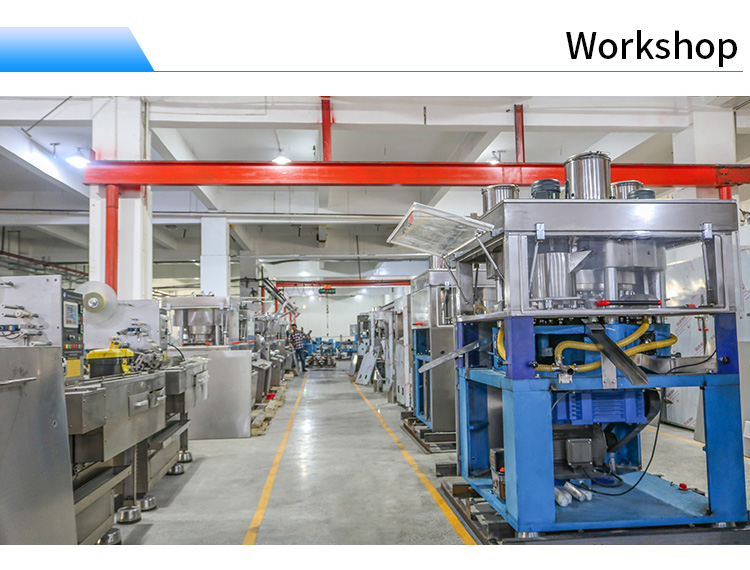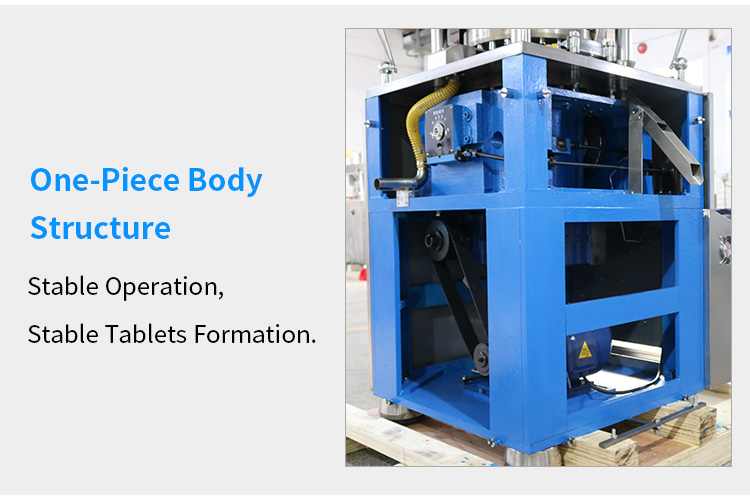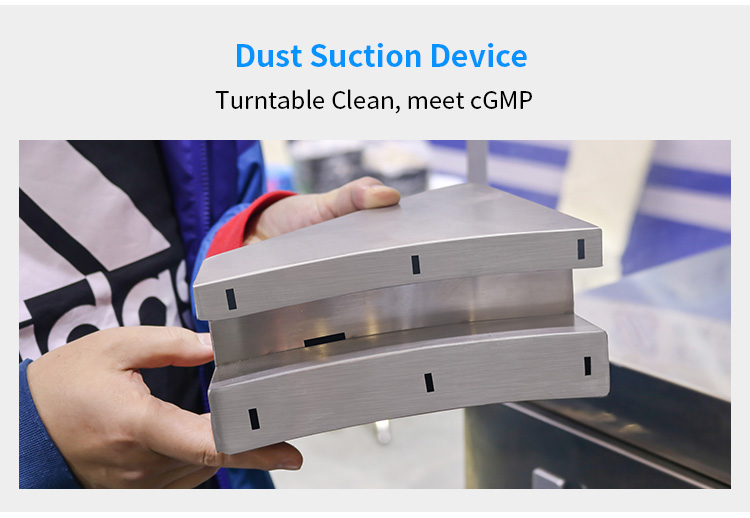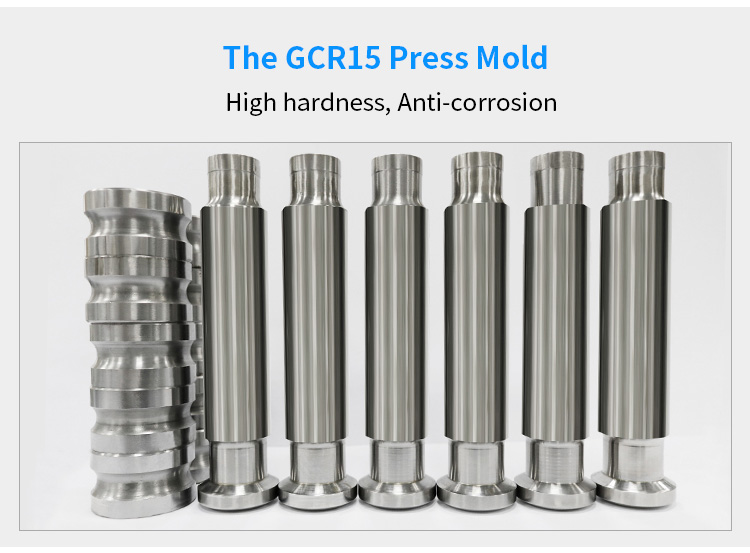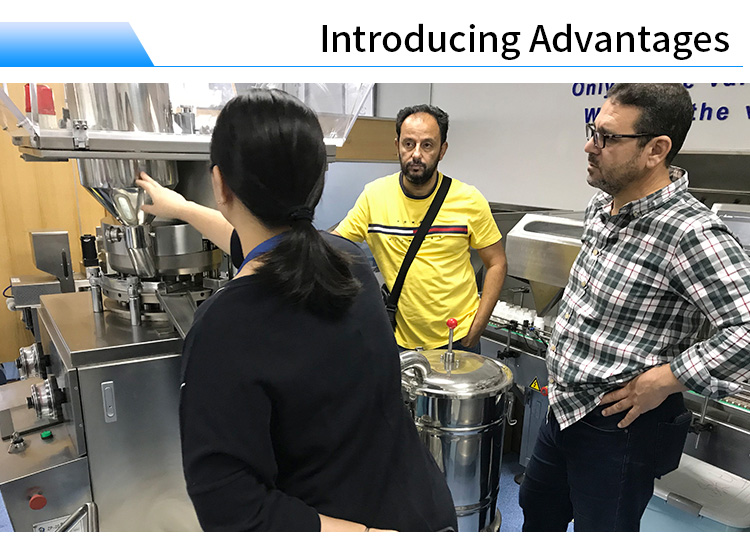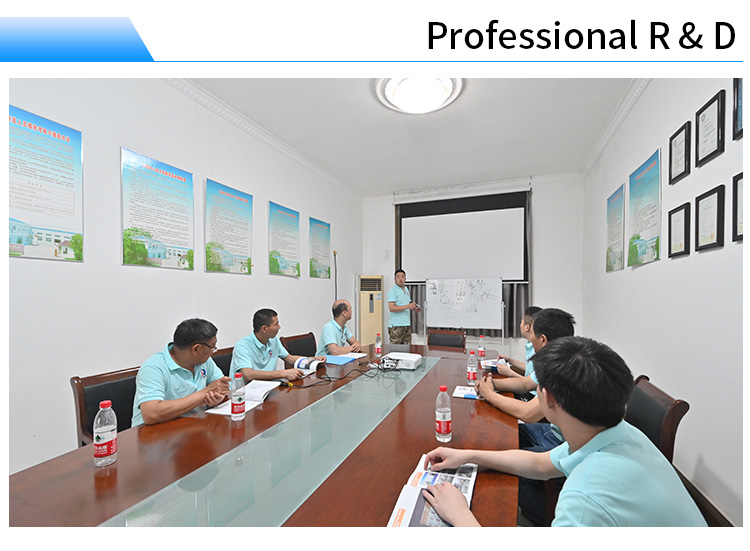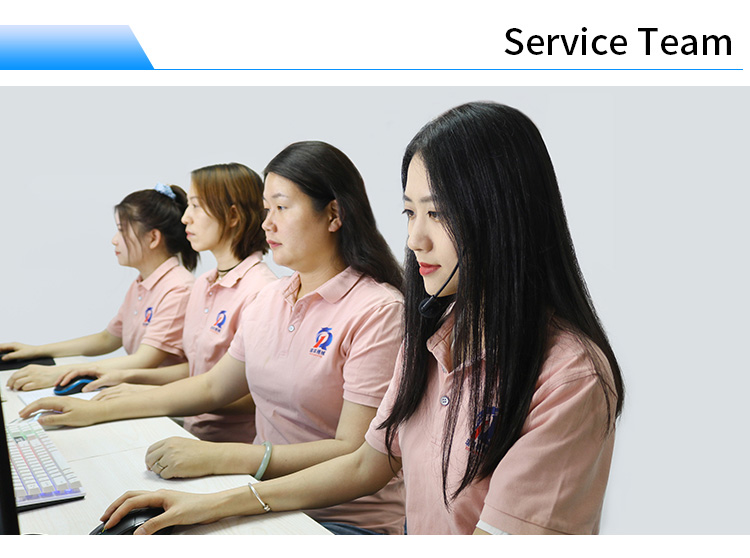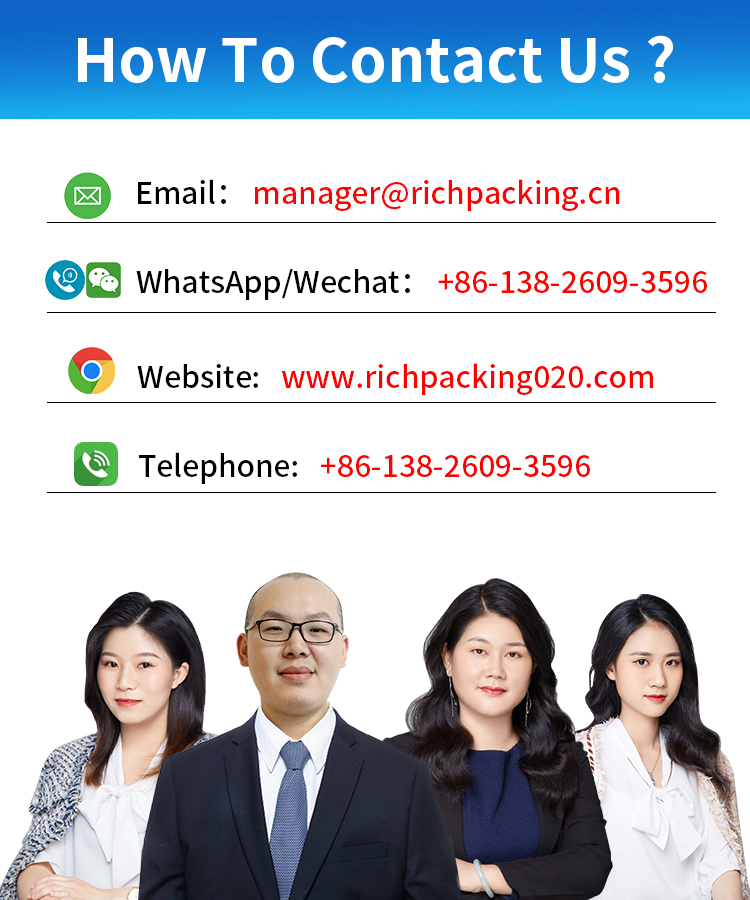 The fully automatic laboratory rotary tablet press 17D with modular structure and reasonable design has stable structure and low noise. It adopts the curve and angle design of upper and lower guide rails to make the machine run smoothly. The rotary table material selected is qt500 nodular cast iron, with good heat resistance, high hardness and extremely stable system; It is a product favored by the chemical industry, medical and pharmaceutical industry, food industry and other industries and with high sexual price.
This model has high pressure and large tablet pressing range. It can press all kinds of tablets, such as round tablets, ordinary tablets, irregular tablets and so on. The electronic touch screen of Model 17 experimental rotary tablet press is produced by Siemens Germany, which is easy for daily operation and maintenance. Moreover, the rotary 17D tablet press is equipped with an emergency shutdown device, which has a high safety factor, and has a certain safety in laboratories, manufacturing plants and other workstations.
We always put user requirements in the first place. The ZP-17D rotary tablet press tablet machine has simple and clear digital adjustment device, which can be very precise to help customers adjust pressure and fill depth scale in the process of use. 17D mold can be customized in different shapes and sizes according to customer needs. This mold has corrosion resistance and high hardness. The material is made of GCr15, which is the first choice for customers.